INSIGHTS
Sorting Out Big Data on the Canadian Prairie
Life may seem simple on the prairies of Saskatchewan, a sprawling province with just 1.1 million residents scattered over 651,900 square kilometers. Yet the government there faces some of the same information technology challenges as, say, a large corporation operating across the 50 borders of Europe.
Different government ministries each have their own IT staffs and strict privacy regulations on how data can be shared and stored. Some 1,900 databases beg for consolidation, including 1,200 that are no longer supported. And then there are the normally expected challenges of getting all concerned parties working in sync and making the case to the provincial Treasury Board, after due diligence, that investing in new integrated IT systems is an effective and efficient way of improving services to citizens using limited taxpayer dollars.
There are no technological projects. The biggest challenge is getting that paradigm shift from 'it's an IT project' to being 'it's a business project with an IT component in it.'
Ron Anderson is facing those exact challenges as Assistant Deputy Minister of Community Safety Outcomes and Corporate Supports for the Ministry of Justice (Corrections and Policing). In addition to his functions, he is the Chair of the Information Management Advisory Council (IMAC), which is redesigning the government's approach to IT. The goal is to make better use of the data and technology that's already in place while evaluating next-generation needs.
In the latest report for its Transform to Better Perform Initiative, "Accelerating Business Transformation Through IT Innovation: Getting the Business Leader Take on the IT Change Mandate," the BPI Network recently found that business managers around the globe are dissatisfied with the responsiveness of their IT groups to the business needs of the organization. Only 42 percent of the respondents to a BPI survey felt their IT groups were doing well at becoming a more strategic partner while 58 percent rated the IT efforts as poor or just "making progress." (Download the report for more details.)
The Justice Ministry recognizes this risk and is currently migrating various Ministry systems into one integrated system, in alignment with the IMAC vision for all of government. As a result, disparate business units such as youth and adult correctional programs, correctional facilities, policing, courts and others will be served by one single IT system. The council is driven by business leaders. "The Chief Information Officer (CIO) has a seat at the IMAC table, but does not have a vote," explained Anderson. The same is true for the finance representative on the council.
"The way we've approached it with [IMAC] is we are basically laying out the outcomes we want to have for our programs. Underneath that, we lay out the types of measures and information we're going to need to support those outcomes," he said. "Then we take that to our IT folks and say, 'This is what we need to produce.'"
Whose Data Is It?
Anderson said the province's maturity on data usage is progressing. Most ministries are now developing data analytics knowledge and capacity using an enterprise approach to data management and governance across the entire government as envisioned by the Premier and his Cabinet. "Two common challenges, experienced here and elsewhere in public agencies and in the private sector, are the traditional view that the data belongs to whatever particular line of business is doing the business, and that the privacy rules mean that we can't share it," he said. "Those views are being challenged by the Government of Saskatchewan's view that data should be leveraged for the betterment of our programs and our citizens. So part of it is changing the culture around our data and how we use it, and the other is building the capacity to leverage it."
Different privacy regulations are written into particular acts that authorize programs for youth, health, policing and other activities. "So there are different rules and regulations within those acts, and then there are, of course, the federal privacy acts to consider when collaborating with, for example, the Royal Canadian Mounted Police, etc." Another rule to consider: because the US Patriot Act allows intelligence agencies to scan data, Canadian government agencies are prohibited from storing personal data on American servers. So, even though Saskatchewan shares a border with Montana and South Dakota, most of its data lives in servers located in its own capital, Regina.
Anderson estimates the province is on a five-year-long transformation in the way it leverages data to make better business decisions. "We're probably behind the private sector by a fair bit, but we're on the path to the cloud, or at the very least, a consolidated data center," he said.
Greg Walker, cloud business development manager at IT services provider Dimension Data Canada, a BPI Network partner, thinks IMAC has more in common with the private sector than it might realize. "IMAC's big data challenges are actually very similar to those of most corporate enterprises. Data is usually fragmented across the organization in different systems and departments, and the issue has become even more exaggerated as data increasingly resides outside of the data center at the network's edge and in the mobile landscape," Walker said. "Strong data management is critical to the success of any big data project – whether in the public or private sector. Data effectively has mass and a certain gravitational pull, so instead of moving massive amounts of it, which can add considerable cost and delay time-to-value, IT teams need to consider technologies that allow them to access the data where it exists today. The ultimate success, however, still resides in asking better questions of the data to uncover or confirm business insights."
Cultural Shifts
Many of the challenges will come in the form of changing the culture within the government, according to Monica Field, who works with Anderson as the Executive Director of Strategic Systems and Innovation within the Ministry of Justice.
"The lens that my team is taking now is that technology is the enabler to drive what the business needs," said Field. "There are no technological projects. The biggest challenge is getting that paradigm shift from 'it's an IT project' to being 'it's a business project with an IT component in it.'"
Field said IMAC is trying to promote a "holistic" approach through which different agencies can share a single system, secure in the knowledge that their agency's data is still observing all the restrictions on its use. "Everybody has for years has worked in isolation and built their own unique system. We have a lot of legacy systems now," she said. "Now we've reached a point where we have to do something about it."
Speaking of sharing, can Saskatchewan share some systems with neighboring provinces?
A single registration gives you access to all our reports and video content.
Register
"We're just launching [a project] with Alberta on what data analytics and business intelligence will look like," she said. "We're really going to the output stage, but along with doing that we're looking for common data models or common approaches to modeling it. Criminals don't care about jurisdiction, so we need to develop systems that take that into consideration and partner with other jurisdictions. We want to protect the information where it needs to be protected and not protect the wrong people."
The idea of a joint project with the federal government remains a mutually beneficial goal.
Contributors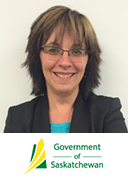 Monica Field
Executive Director, Strategic Systems and Innovation
Government of Saskatchewan
Read Biography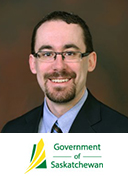 Ron Anderson
Assistant Deputy Minister of Community Safety Outcomes
Government of Saskatchewan
Read Biography